About Curacao
Arriving by sea

Your eyes are first attracted to the rows of tall, waterside houses that look like the Dutch warehouses you know from Rotterdam and Amsterdam, but their lively rainbow colours definitely are not. The street names – like 'Handelskade' - are also definitely Dutch, though the sounds of dancing music you can hear from the shops are definitely not.
Curaçao was discovered by the Spaniards in 1499 and named Curaçao by Portuguese mapmakers; then the island was conquered by the Dutch in 1634, who capitalized on the trade winds to create in our capital 'Willemstad' one of the world's largest ports. Slaves from Africa were offloaded from slave ships before being sold or sent to the plantations in the Americas. Those who stayed settled on the island when slavery was abolished in 1863. And when Royal Dutch Shell set up the refinery in 1916, workers came from South America and beyond to work here. It were nevertheless the Jews who made a big impact on island life in the 18th century. The "Mikvé Israel-Emanuel" synagogue is the oldest one still in function in the Western Hemisphere.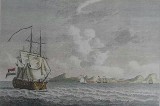 Over 114 different peoples and cultures have made Curaçao their home; reason why we speak Dutch, English, Spanish and Papiamentu effortlessly. The resulting mix is not only a cultural, but also a culinary melting pot. The capital Willemstad's streets and alleys are full of restaurants and cafés cooking up creole and international dishes, the ingredients of which are mostly imported.
Afterwards, driving to the western part of the island, you will find a rural Curaçao, very different but very attractive nonetheless. The countryside becomes hillier, greener – especially in the rainy season - with several hills dominating the landscape of which the 'Christoffel' is the highest (372m).
In this part of the island you will also find flamingos in the now abandoned saltpans and many other birds with vibrant tropical colours.
In this western and the eastern part of Curaçao as well, you will find many of the "landhuizen" (old colonial plantation homes), which are being renovated to be re-used as country resorts, museums or private homes.
The best beaches are to be found on the southern coast; these are mostly secluded sandy inlets where we, Curaçaoans, go to relax. Here you'll find beach bars and dive huts and – mostly - tranquility. And, do not skip the northern coast: rugged and showing off impressive clashes between land and sea…
Also, take a small detour to plantation house "Chobolobo" to taste our famous 'Curaçao' liqueur, made from the small local oranges and known all over the world.
In short: Curaçao offers you the best of everything you may find in other countries or on other islands, but never all in the same place as here.
Arriving by air

We have daily connections to all the major cities in the Caribbean, North and South America, Europe and many other countries.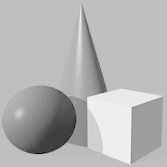 Curaçao - Tall Ships Port of the Caribbean